Autism Treatment Center KL
KL Kuala Lumpur Malaysia herbal and acupuncture is a center for autism to someone who have challenged by autism to get powerful and effective treatment. Center for autism in KL Malaysia research and treatment plays a leading role to developing an improve understanding biological and physic social basis of autism. Combining Chinese master as a founder The Tole medical Center excellence in research, education and assessment, the Center continues to develop and disseminate new and more effective treatments for autism.
The autism center KL Malaysia (The Tole Medical Center) offers the following services:
Psychological screening and assessment for children at risk or with developmental delay
Social classes
Speech Therapy
Occupational Therapy
Sensory Integration Therapy
Play Therapy
Children and teen counseling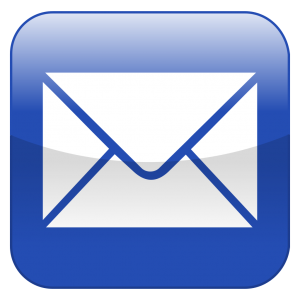 :: AUTISM ALTERNATIVE TREATMENT
Chinese master – Founder of Autism Treatment Center (The Tole Medical Center) KL Kuala Lumpur Malaysia
Chinese Master (The Fourth Generation) comes from a long line of family Chinese medical practitioners. Fourth Generations, more than 140 years in practice in Malaysia Kuala Lumpur, his family passes on to Chinese Master all the family's discipline of studies. Groomed by his father and uncle from an early age, he is considered by many to be gifted in this field.
He started practicing acupuncture technique and herbal medicine from 1984 and work at his father's shop. 1992, he start his own business. He started his acupuncture center and he also started acupuncture courses online. The student comes all around the world.
In 1997, Acupuncture Institute and Association, a subsidiary of Beijing International Acupuncture Association awarded Chinese Master Honorable Merit Award for acupuncture skills. Chinese Master is the first South-East Asia Acupuncturist who gets this award.
Chinese Master is very well known in worldwide.  His patient comes from Japan, Korea, Australia, America, Bangladesh, Singapore and China.
Chinese Master provides methods of treatment herbal and acupuncture to treat autism. This methods of treatment is age-old are used to various treatment of disease. Many people had certified advantages of using these methods of treatment. Majority design has tried this method satisfied with positive development in whose see in young who already have autism. Therefore, no loss use methods of treatment this is because it's being secured safe in using medicament herbal and neuron acupuncture.
Each Autism kid is not the same, different in a few or more conditions and also recovery condition, also level and rate of recovery. So come to see Chinese master early at autism center in KL Kuala Lumpur Malaysia herbal and acupuncture to get recovery in autism disease.
THE TOLE ACUPUNCTURE-HERBAL MEDICAL CENTRE SDN BHD
Suite 4.08 & 4.10, 4th Floor, Medical Specialist Floor,
Menara KH (Menara Promet), Jalan Sultan Ismail,
50250 Kuala Lumpur.
Tel: 603-21418370 @ 603-21451671
Fax: 603-27326878